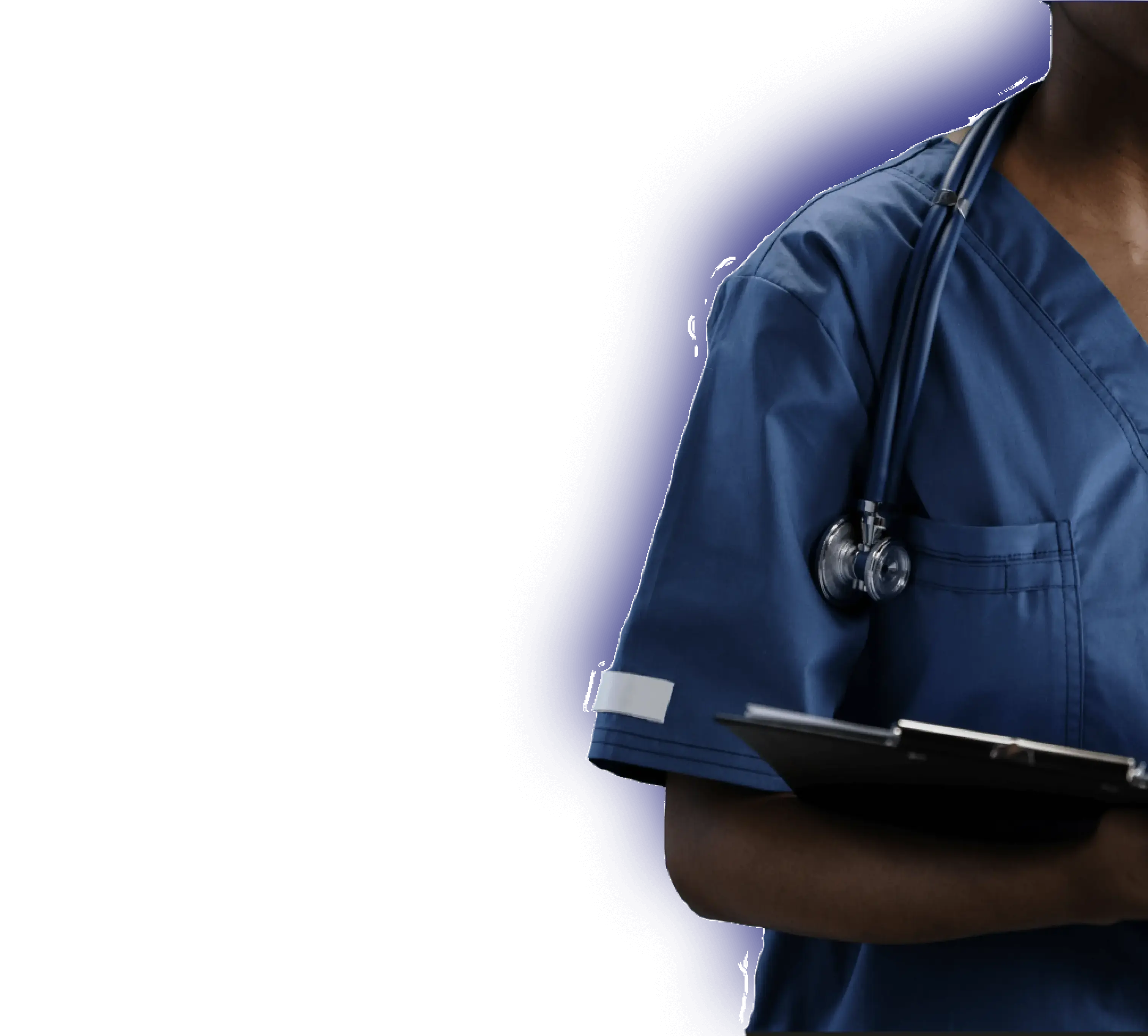 Your Bridge to Better Health.
ClinConnect is your trusted partner for finding the right clinical trial. Our cutting-edge technology connects you to the right trial in a fraction of the time, so you can access breakthrough treatments quickly and easily. Get started for free and take control of your health today.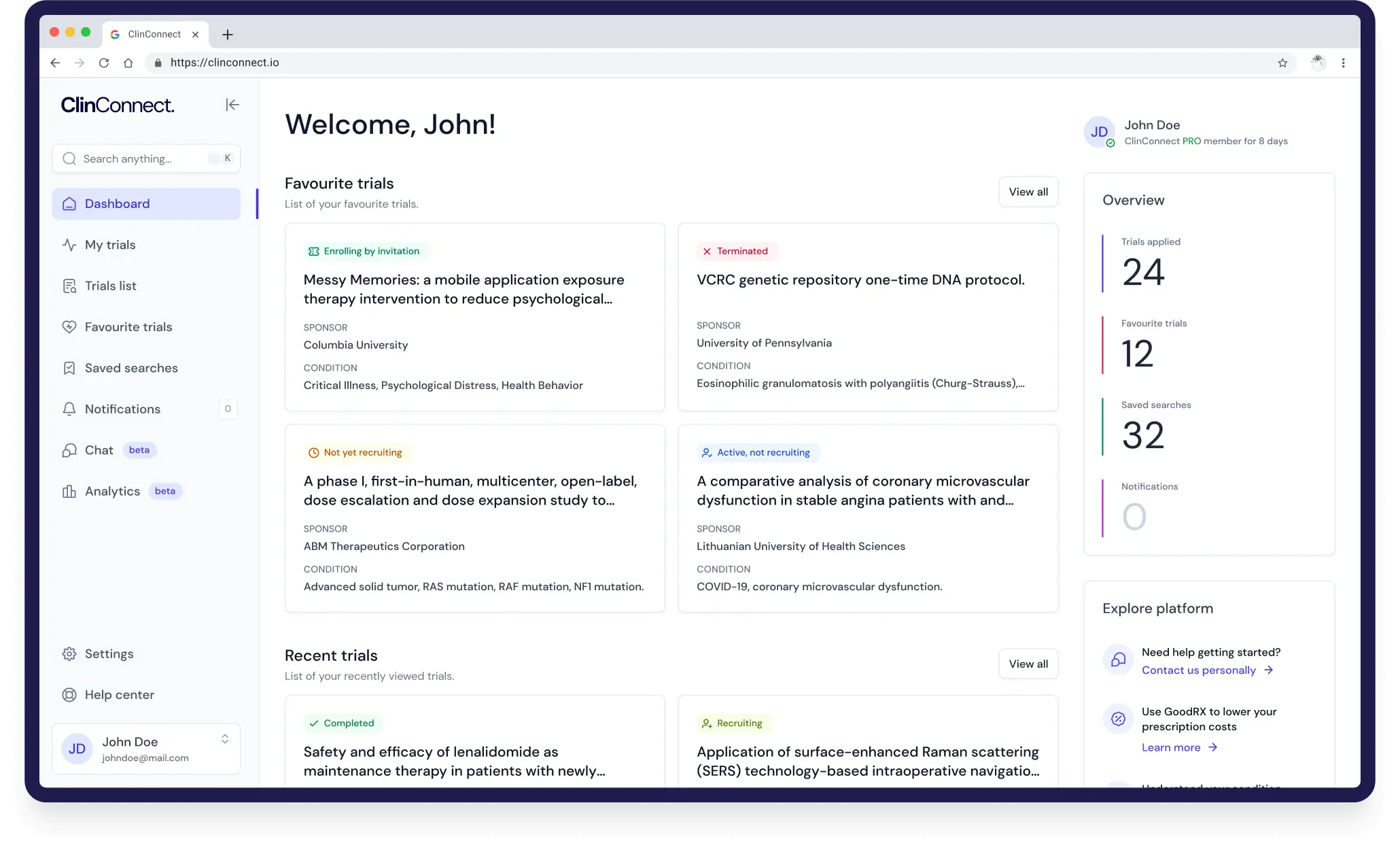 Trusted with 466958 clinical trials in hospitals nationwide
Features
Better, together.
ClinConnect guides you through every step of your clinical trial journey.
Our proprietary engine traverses more than 430,000 clinical trials globally, expanding your universe of options to every trial known to the FDA — not just what's nearby.
Need a referral for your trial? Great, we handle the process for you by interfacing with your existing care team as necessary. No more confusing conversations, lost paperwork, and wasted time.
Nobody understands your experience like other patients in the same trial. With ClinConnect, you're given a space to meet, congregate, heal, and thrive.
Let us hold your hand through the entire onboarding process. From finding the trial that's right for you, to managing your qualification and eventual enrollment, we're here for you every step of the way.
Staying in touch with your trial sponsor is important, but it can be challenging. With ClinConnect, you're never more than a click away from your trial team.
Life goes on after your trial. ClinConnect provides tools to keep you effortlessly connected with members of your clinical community, helping you live a happier, healthier life — no matter what.
Concierge is now free for all patients!
Unsure which trials may be a fit for you? Nervous or hesitant about the process in general? Let our team do all of the work for you — all at no cost.
Get your personalized invite code within minutes